Besan Plant Machine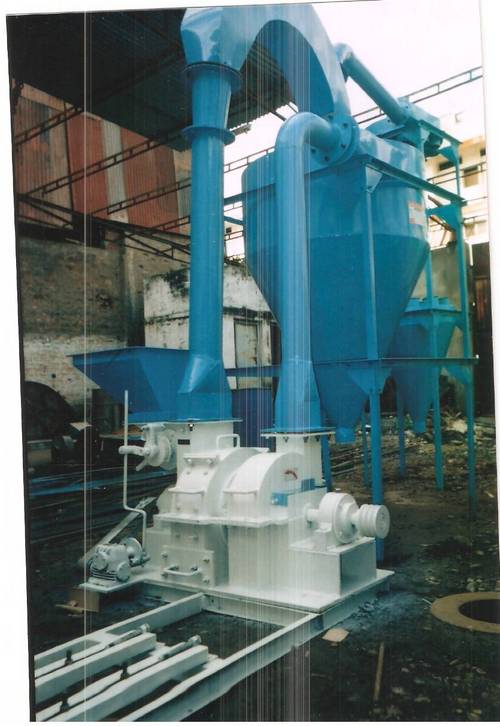 Besan Plant Machine
Price And Quantity
Product Specifications
White and Blue

600 Kilograms (kg)
Fully Automaitic

Industrial
Product Description
Besan Plant Machine is the fully automated product of ours which take care of all your quality related issues by grinding chana or mutter dal into fine quality besan upto 300 mesh and then passing it through centrifugal cleaner machine just to make sure that your product carries the great quality and taste. whole process is carried in a manner that quality of besan stays perfect as it does not allow temperature of besan to exceed above its limit as in case of chakki.
Features and specifications:

In this machine, milling / pulverizing can be done in 100 to 300 mesh
Machines with 12 to 25 H.P. have 8 beater (hammer). In large machines, number of beaters can be 8, 16 or 24.
In impact pulverizers, there is no net. With the application of continuous air circulation, the automatic blower sucks in all the impurities and fills it in the cyclone tank.
We provide information of fitting, repairing, and other, along with this machine
Upon placing order, 30% of amount needs to be deposited. Rest amount will be collected at the time of delivery. The delivery period is 1 to 2 weeks.
For fine milling like flour, Automatic Besan Plant without net is the best option.
The machine can mill mineral matter, all types of sand and other solid chemicals.
Note:
The machine is suitable for milling Gram Flour, Papad Atta, Turneric, Chebulic Myrobalan (Harad).
Larger versions of this machine are used for the finest milling of chemicals, minerals, coal, sand / soil, bauxite, gypsum, soap, stone, calcite, tamarind seed, pieces of leather, neeru powder, Dolomite Chalk sand and all types of quarry stones.
The values of Mesh and Capacity are approximate only and it depends on the types of material to be pulverized.
Some of the types of material are:
Tamarind Seed, Soap Stone, Red Stone, Ochres, Mica Chips
Lime Stone, Leather Chips, Gypsum, Gram Dal, Dolomite
Coal, Chromite, China Clay, Calcite, Besan
Bauxite, Asbestos, All types of Spices